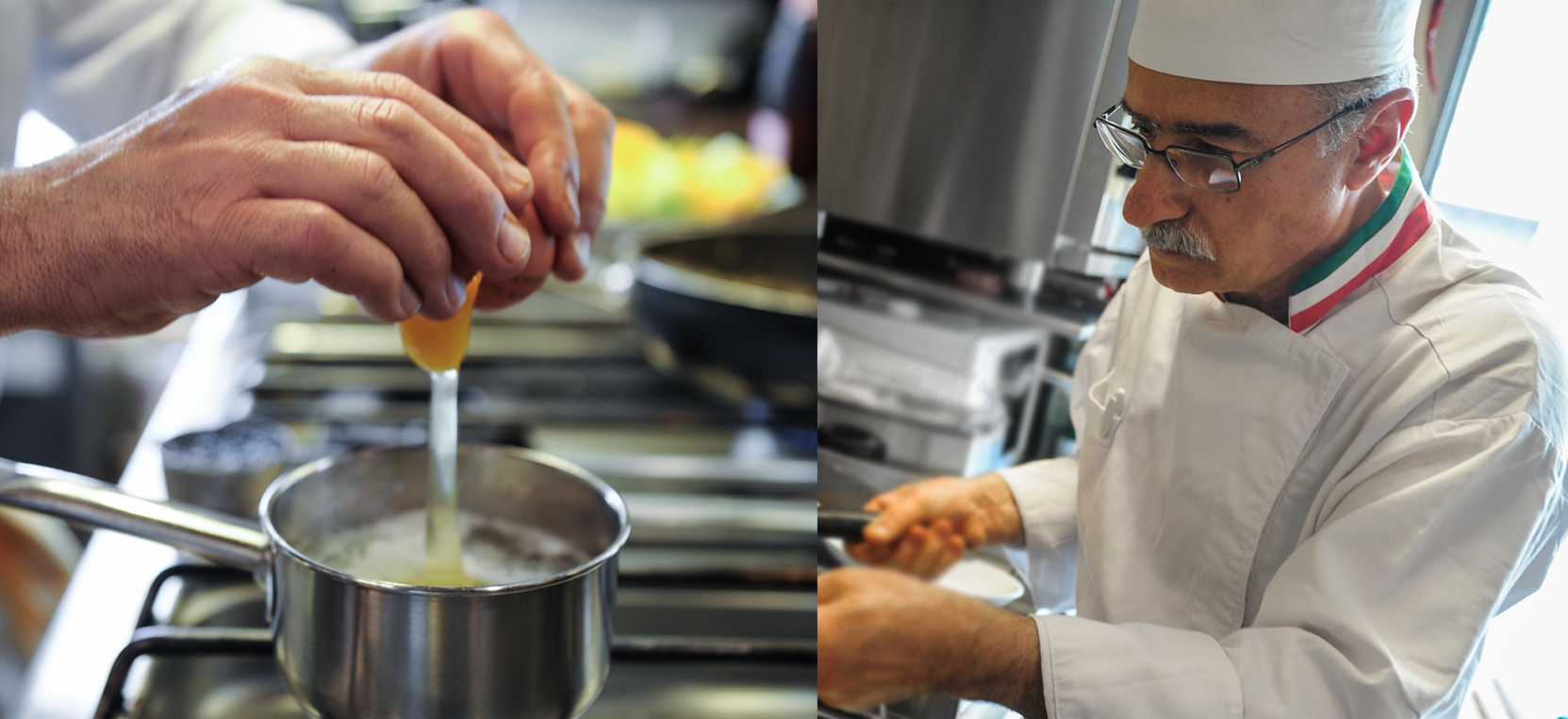 Our cuisine is not a list of ingredients or particular technical skills: it is simplicity, balance and the pleasantness of the flavours that tell of traditions and emotions!
Made in an open kitchen, before your eyes, the dishes range from ever present traditional recipes to those revisited with a touch of creative genius. Concrete, balanced and essential dishes!
We are constantly looking for fresh and genuine high quality ingredients that guarantee lightness, depth of flavours, and the essential taste of the raw material.
And cooking is not just cooking! It is the magical atmosphere that you breathe: an ambient of times gone by that is never old or out of fashion, the evocative atmosphere enhanced by the background music, the elegance of the furnishings with attention paid to every detail, appreciated by lovers of beauty and good food.
It is the ideal place to leave the stress of everyday life outside the door and breathe in the sense of family warmth, far removed from traditional tourism.
The luxury of enjoying an informal service, not intrusive, but at the same time extremely attentive. In the evening, as the lights go down and the candles are lit, the atmosphere becomes irresistibly romantic.